Property Search
Search all area real estate and home listings and find exactly what you're looking for.
Buyers
Get assistance looking for and buying real estate and homes in Central Ohio.
Sellers
Find what your home is worth, ways to improve your homes value, and how to sell your home for top dollar quickly and easily.

My Listings
Explore all the properties I have to offer, then contact me so we can discuss your needs.
15 Reasons
I'm the Realtor For You!
There are many reasons people give for choosing their realtor. These are the reasons I think I'm the right one for you!
Find out more!
Making Your Dream A Reality
With great experience as a Westerville Realtor and servicing all areas in Delaware County, I help both buyers and sellers meet their real estate objectives. I have extensive knowledge of each of the communities located in and around Westerville, and I will work tirelessly on your behalf to make your next Sunbury home buying or Galena home selling experience a pleasant and successful one.
Read more about us
Families helped since 2015
2022 Average Days on Market of Homes Sold by Shannon Leyh
Shannon's Average List Price vs. Sold Price
For buyers looking for homes or other real estate opportunities here in Westerville or other surrounding communities, I will work with you to find your ideal home. I will provide you with all of the necessary tools for finding the right property. From free access to search almost all Delaware County area homes, to the ability to fill out My Dream Home Finder Form, everything I can possibly provide will be at your service. In addition, once we've narrowed down what you are looking for, we can begin the home showing process so you can get a closer look at the homes that should be a good fit. I help negotiate the best possible deal for my clients with each and every real estate transaction.

Nothing satisfies me more than seeing the smiles that come with a successful real estate transaction. Thanks again for considering me as your Realtor.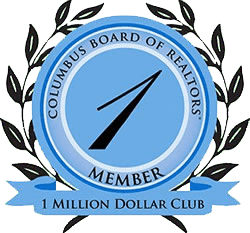 An Award Winning Realtor
Working for You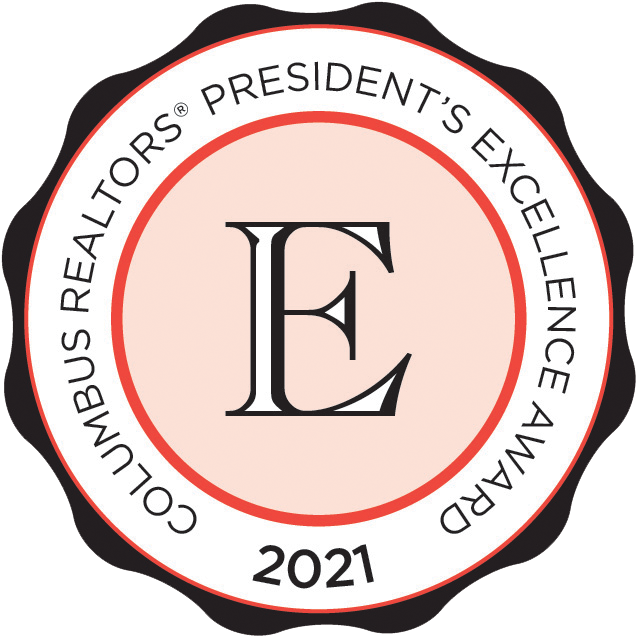 Selling with Shannon Really Pays Off!
For sellers, it is my commitment to help sell your home or property in a timely fashion while helping you attain the highest possible price for your real estate. If you are interested in receiving a free home valuation, I encourage you to fill out my free home valuation form.
Sign up for the program
Realtor Report
Timely Tips & Noteworthy News
Companies will buy your home
These companies will buy your home instantly. Here's what that means for a red-hot real estate market
The full story
Central Ohio Housing Report
March 2023 – Home sales increase despite drop in new listings
The full story
Following the Journey from Idea to Income Property
What if you could follow someone's journey from hopeful host to burgeoning success and see what exactly it takes to make it in this business?
The full story
TEN-STAR service — even though we can only leave five stars!!!
We enjoyed working with Shannon on the purchase of our new home. She guided us through the process and was there to help at every step . . . she made it easy. The TEN STARS . . . (1) Knowledge of market. (2) Clear and thorough explanation of each step in the process. (3) Listened to our concerns. (4) When there were options, discussed pros and cons. (5) Prompt responses, even when we asked questions we had asked before. (6) Patient (see item 5). (7) Kept us on track and checked to see how we were doing on scheduling inspections, completing required documents, etc. (8 & 9) Laughed at our jokes (two stars for this because there were some bad ones along the way). (10) Offered creative ideas on renovation and changes that would improve the house. (11) We know we said Shannon provided "ten-star service," but like Shannon, we are delivering more than you expected, so here is the eleventh star . . . Just a heck of a nice person . . . and isn't that the type of person you want to help you?
William Johnson
Shannon is The Absolute Best!
Shannon is the absolute best. She helped my husband and me find and buy our first home, and then helped us sell when it was time to move on. She made the entire process stress free and simple. We couldn't have dreamed of a better realtor!
Allison Cloud
I Highly Recommend Her!
This realtor is extremely experienced, knowledgeable and professional. She did a great job in quickly selling our Bexley home, at times going above and beyond with her availability and the staging of our home. I highly recommend her!
Lisa Rhees
We Couldn't Be Happier!
Shannon helped us find a home in Westerville when we decided to move from Boston. We weren't able to come to Ohio so we had to do everything virtually. Shannon lined up a bunch of properties based on our criteria then drove all over Columbus going through each home with us on FaceTime. We bought our home based on those tours and couldn't be happier. Shannon did an amazing job and lined up the mortgage company and title company for us. She kept on top of it all the way to meeting us at the front door of our new home with the keys. She's terrific!
David Gregory
Definition of The Perfect Realtor!
Shannon is the absolute best! Attention to detail, great communicator, knows the market, and works HARD for every client. So privileged to have her list and sell our house! Definition of the perfect realtor!
Scott Dickman
Do you want to keep up to date?